---
Andrew Hessel
3D Printed Cancer Medicines
---
---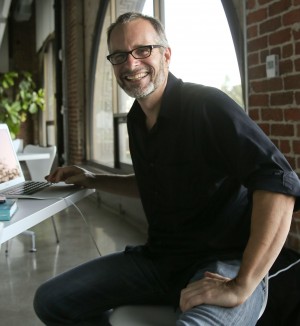 3D PRINTED CANCER MEDICINES
Autodesk Distinguished Researcher Andrew Hessel is a catalyst in biological technologies, helping industry, academics, and authorities better understand the changes happening in life science. He is also the co-founder of the Pink Army Cooperative, the world's first cooperative biotechnology company, which is aiming to make open source viral therapies for cancer. He is a fellow at the University of Ottawa, Institute for Science, Society, and Policy and the former co-chair of bioinformatics and biotechnology at Singularity University.
BIOGRAPHY
Trained in microbiology and genetics, Andrew has continually worked at the forefront of genomics, first to read and comprehend bacterial, human, and other genomes and more recently to write them. He believes the technology that makes this possible, called synthetic biology, is revolutionary and that it will eventually surpass information technology (IT) as an economic engine and driver of societal change. He speaks widely on topics that include cells as living computers, life science as an emerging IT industry, and biological safety and security.
Andrew is an advocate of open genetic engineering, believing that the field will increasingly resemble the software industry and give rise to open source, single purpose (app), and 'freemium' applications, and that it will be spearheaded by younger programmer-entrepreneurs. He is active in the iGEM and DIYbio (do-it-yourself) communities and frequently works with students and young entrepreneurs to help them be successful.