---
Kim Rossmo
---
---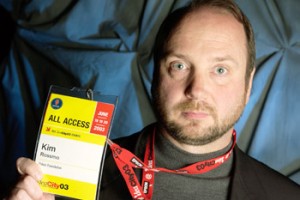 Dr. Kim Rossmo is the research director of the Washington-based Police Foundation and is world renowned as the scientific and mathematical brains behind 'geographic profiling', a software program that helps police agencies track down serial criminals. His expertise was most recently used in Washington, where he was asked to help locate the Beltway Sniper.
In 1998, as head of a fledgling geographic profiling unit within the Vancouver Police department, he applied his science to the case of several missing sex trade workers. Although Rossmo's analysis determined that a predator was likely responsible, his warnings to his superiors fell on deaf ears and eventually led to a falling out between Rossmo and the department (that same suspect was only recently charged with the murders of those same women, a list of victims which had unfortunately risen to over 50 by the time the arrest was made).
Rossmo holds a degree in Mathematics and completed his graduate work in criminology at Simon Fraser University in British Columbia.