---
Michael Fossel
Resetting DNA
---
---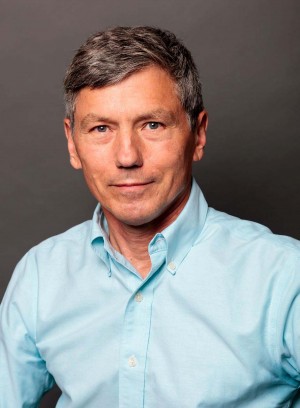 RESETTING DNA
To say that Dr. Michael Fossel understands the way we age would be a monumental understatement. With over 60 articles, books, and chapters under his belt (not to mention nearly three decades as a Clinical Professor of Medicine), he's devoted his respected career to discovering and understanding the aging process, how to reverse it and, perhaps most importantly, the consequences of doing so. Since the publication of his first book, Reversing Human Aging, in 1996, he's become a recognized authority on the science of age, and the most progressive ways to combat its onset. His latest book, Telomerase Therapy, to be published this year, will almost certainly reinforce that standing, and further illuminate this promising field of study.
BIOGRAPHY
Born in 1950 in Greenwich, Connecticut, Michael Fossel grew up New York, and has lived in London, Palo Alto, San Francisco, Portland, and Denver. He graduated cum laude from Phillips Exeter Academy, received a joint BA (cum laude) and MA in psychology in four years from Wesleyan University in Connecticut, and, after completing a PhD in neurobiology at Stanford University in 1978, went on to finish his MD at Stanford Medical School.
He was awarded a National Science Foundation Fellowship and taught at Stanford University, where he began studying aging, emphasizing premature aging syndromes. Dr. Fossel was a Clinical Professor of Medicine at Michigan State University for almost three decades. He has lectured at the National Institutes for Health, the Smithsonian Institute, and still lectures at universities, institutes, and conferences internationally, and was founding editor of the Journal of Anti-Aging Medicine (now the Rejuvenation Research).
In 1996, Dr. Fossel published Reversing Human Aging, the first book to describe how aging works, how to reverse it, and the consequences of doing so. The book was reviewed favorably in national full page newspaper articles and in Scientific American.  It has now been published in six languages. He has appeared on Good Morning America, ABC 20/20, NBC Extra, Fox Network, CNN, the BBC, the Discovery Channel, and regularly on NPR. This was the first book to ever describe the medical aspects of extending human telomeres, reversing aging, and curing age-related disease.
Since then, he's also coauthored The Immortality Edge, which was published in 2011 and has been a best-selling discussion of the potential for extending the human lifespan. His most recent book, Electronic Health Records: Strategies for Long-Term Success, was published in early 2013 and provides concrete guidance for hospitals, based on his experience with more than 100 hospitals throughout North America. His next book on human age-reversal, Telomerase Therapy, will offer a clear explanation of telomerase and the potential to prevent and cure all age-related disease, and is scheduled for publication this year.